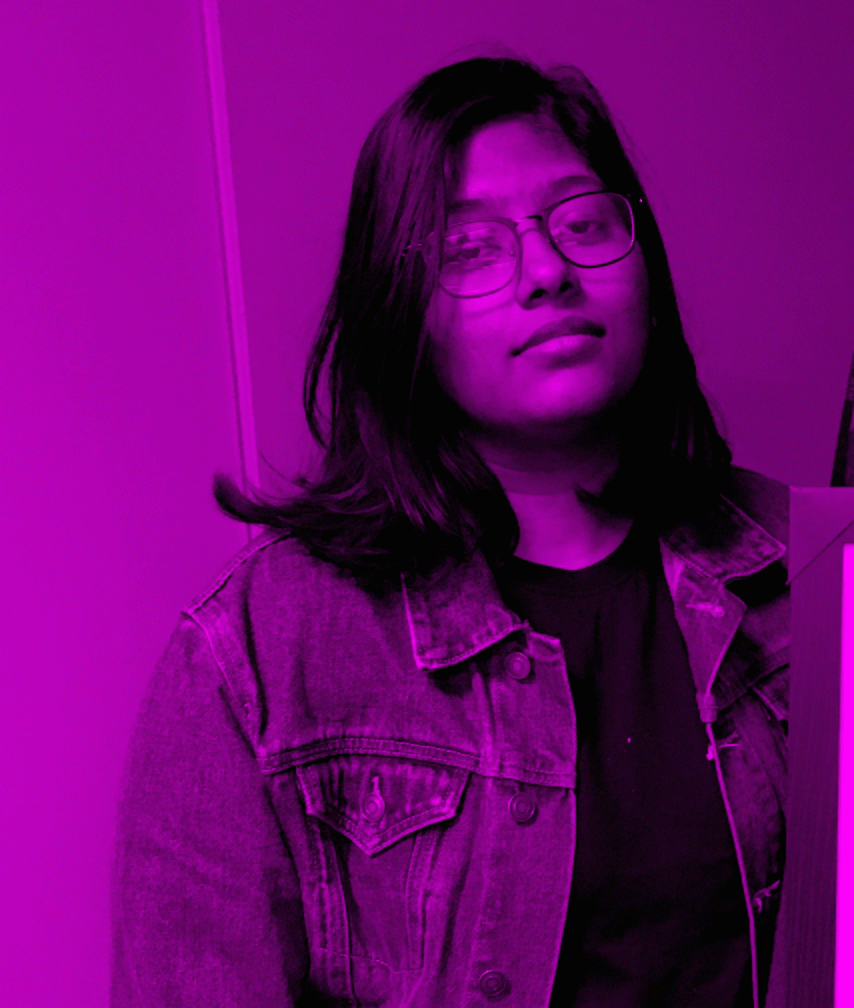 Hello!
I am Gopika Rajendran (she/her), a graphic designer and illustrator specializing in package design based in Ontario, Canada. I currently work as a package designer for Loblaws Lompanies ltd. My curiosity and passion for visual storytelling have led me to work and train in various creative fields, from design to film. Having lived in three countries and being fluent in multiple languages, I bring a variety of experiences and a unique perspective to design and its process. I am a self-motivated, creative chameleon who loves experimenting and exploring ways to communicate through design and believes that there is always a visual solution to any problem. 
As a recent graduate of Niagara college's Graphic design program and having relevant work experience, I am proficient in designing and conceptualizing creative solutions using various mediums from print publications, branding to web design and social media content. If I am not designing or making cool illustrations, you can find me either binge-watching movies/tv-shows or reading a book or, let's be honest geeking over awesome designs I found on Instagram.
I would love to collaborate with you on your next venture. If you are interested in working with me, or simply want to chat, send me an email. 


Few of the awesome people I have worked with:
70 Below
Casa el Norte
Crazy D's Sparkling Prebiotic
GetFitness 
Inkspire
Ivy League productions 
Kauvery Hospital
Loblaws companies ltd
Maple
McKnight Inclusive Design
Mille
NCSAC
Niagara College 
Niagara College Student Administration (NCSAC) 
Niagara Health
QK-Links
Seed Institution 
The Little Theatre 
Memberships 
Provisional RGD (2020-current)
Provisional RGD 
Committee member
(2020-current)
Student RGD (2018-2020)  
featured article
Student RGD Committee member (2018-2020)
Centre 3, Student member (2019-2020)
Recent Awards and Achievements
RGD Student Awards, Top pick for website design (2020)
Niagara College (NC) Scholar Award (2020)
NC President's Honour Roll (2018-2020)
NC International Student Academic Award for media studies (2019)
NC Mascot Illustration competition, Winner (2019)
Ivy League productions, 60 SECONDS short film competition, Finalist (2016)
Exhibition
Canadian authors - painting, poetry and prose: Painting (2019)
Canadian authors - painting, poetry and prose: Painting (2018)
IBDP art exhibition: 12 Pieces (2016)
MCTM - charity fund-raiser auction: Painting (2015)